Windows Unusable is an operating system installed when you do not install a hard drive for an hour in Windows Ancient Edition. It is really really unstable like Windows ME and Vista. Almost no programs will stay open for a second. Instead, the program just encounters a problem and closes. If you get programs on this OS to work, it will be an extremely unstable and slow experience. A blue screen of death shows up after 5 programs crash. The same system crash message will come up just like in Windows Ancient Edition.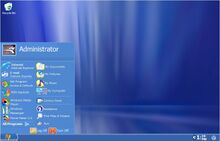 Trivia
The operating system looks almost like Windows Longhorn builds 3683 to 4042.
Video
Here's the video of Windows Unusable.